Check out our local teams:
Say "Hi" on Whatsapp!

Geisha Academy connects sophisticated clients with local part-time escorts. You can reserve a date with a high class escorts at your hotel or private apartment and have a physical encounter with her. 
Our girls work independent, but we teach them integrity, punctuality and passion. Only this way we can make sure that the physical encounter you get is authentic.
Our girls have high standards: After every date we ask our clients for a rating between 1 and 10. If a girl drops below 8 out of 10, we take her out of the program.
¿Why choosing Geisha Academy?
100% safe, our girls have health records
We help you to choose the girl that fits best to your personality
You get an authentic girlfriend experience with a "fresh" girl
We are punctual and don't cancel appointments
We are competitive starting at only 150 USD for 2 hours
Geisha Academy is something new, innovative and inspiring in the escort industry. Girlfriend experience is broken for us, and we will fix it.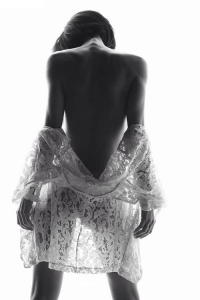 At Geisha Academy young, educated and passionated women can learn about men. We teach them how to behave during a date with successful business people. We want to growth personally and use escorting to become the most attractive version of ourselves. Every girl will learn how to develop the personality to support and sirve men emotionally, physically and one day with advice and wisdom.
Entrepreneurs, business leaders, famous artists and sportsmen can schedule an appointment with one of our geishas.
They can literally rent a girlfriend for hours. This girlfriend will value, respect and serve you during the date.
We educate them in love, health, emotions and physical to support their man at the highest level, especially in difficult times. We believe that the most successful people take lots of risks and go through highs and depths while needing the right girl to support them on their journey of life. At Geisha Academy we train our girls to support you no matter what happens.
Our Geishas are naturally interested in erotic, beauty, humor and passion. We work hard for achieving our goals and prepare them on persuing their visions in life.
¿Who are we?
Geisha Academy was created by Aurelia Cotta and an European entrepreneur who wants to stay anonymous. And of course, we are a team of young and passionated women who want to learn more about seduction, every day!
Are you curious?
¡Contact us by Whatsapp!